Jamie Oliver's lasagna
Advertising. This post contains affiliate links
Pure enjoyment layer by layer ... I'm a big fan of Jamie Oliver's cookbooks. My standard work and favorite book from celebrity chef is Jamie's cooking school: Anyone can cook *. The cookbook is perfect for beginners. For most recipes, only a few ingredients are needed and the preparation of the dishes is really easy. But also amateur chefs will certainly have their joy with the delicious recipes and learn much about the ingredients and their preparation. Jamie Oliver's Lasagna is one of my favorite recipes in the book and that's exactly what I brought you today:)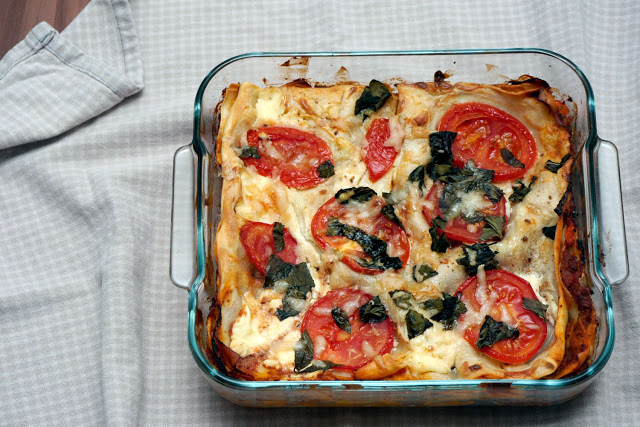 Jamie Oliver's Lasagna I've prepared the lasagna from Jamie's Cooking School several times now she just tastes delicious again and again.Finely dice onions, garlic, carrots and celery. Add 2 tablespoons of olive oil to a casserole and sauté the bacon with about 2 tablespoons of oregano while stirring. Add the minced vegetables and cook for 7 minutes, stirring occasionally. Stir in the minced meat and the tomatoes. Fill a can with water and pour it into the casserole. (Jamie takes 2 cans of water, which would have been way too watery for me) Season with salt and pepper. Finely chop the basil stems and stir in the sauce. Then bring the sauce to a boil and simmer for 45 minutes at low heat. Next time I would add some red wine.
Preheat the oven to 190 degrees , Add the Parmesan to the sauce and add a few small plucked basil leaves. Beat the lasagne sheets in boiling water with a little oil for about 4 minutes until they are a bit softer. Then remove and set aside.
Then layer 3 layers in a casserole dish as follows: 1/3 of bolognese sauce, lasagne sheets, 1/3 of crème fraîche, salt, pepper, 1/4 of parmesan
Slice the tomato and spread it on the lasagne with a few basil leaves, the remaining parmesan cheese and some olive oil. Cover the casserole with aluminum foil and place in the oven for 20 minutes, then remove the foil and bake for another 35 minutes.
Incidentally, I've been able to fill another small casserole dish with the ingredients - with fewer layers, but at least as delicious.
Enjoy the delicious lasagna!
Display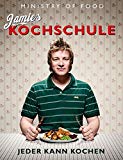 Jamies Cooking School: Anyone can Cook *
Jamie Oliver
Editor: Dorling Kin dersley
Issue # 6 (11/13/2008)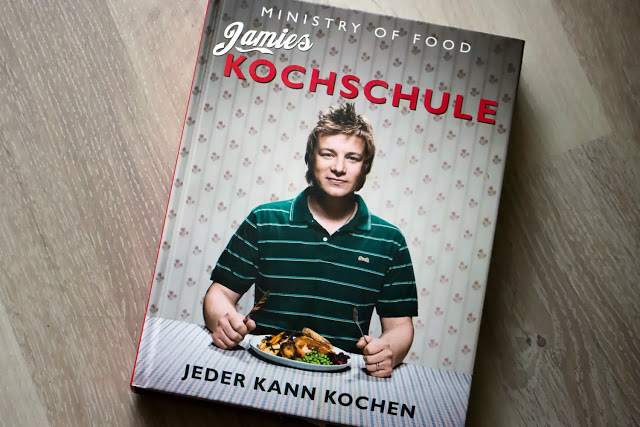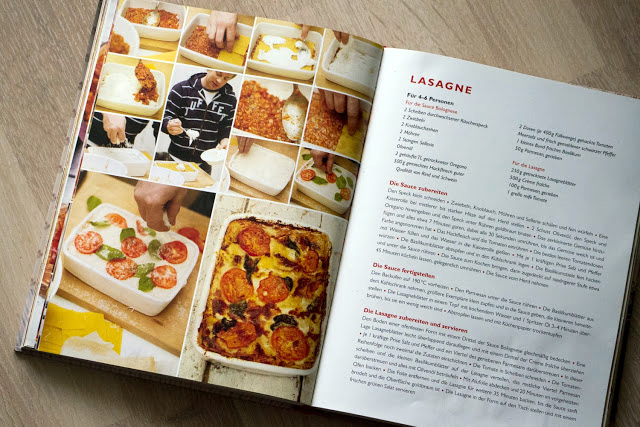 * This post has links to my Amazon affiliate program.