Family friendly travel guide WE ♥ COLOGNE
Contains Ads
You may have already discovered it on Instagram. Tom and I were allowed in summer for the new guide to Cologne for families in front of the camera. The dear Leonie from the mom and lifestyle blog Minimenschlein planned and implemented the Cityguide with great attention to detail on behalf of Ergobaby Germany .
Like Little Tom was still in the photos! Meanwhile, he is with his ten kilos a little "heavyweight";)
Family friendly travel guide for Cologne
Cologne has a lot to offer families. In the new family guide you will find the most beautiful children's shops in Cologne, ideas for trips in the sunshine and rain, parks and playgrounds to linger and family-friendly restaurants and cafes.
But also tips for a child-free evening for two and the most beautiful breweries and Eckkneipen come in the travel guide not too short.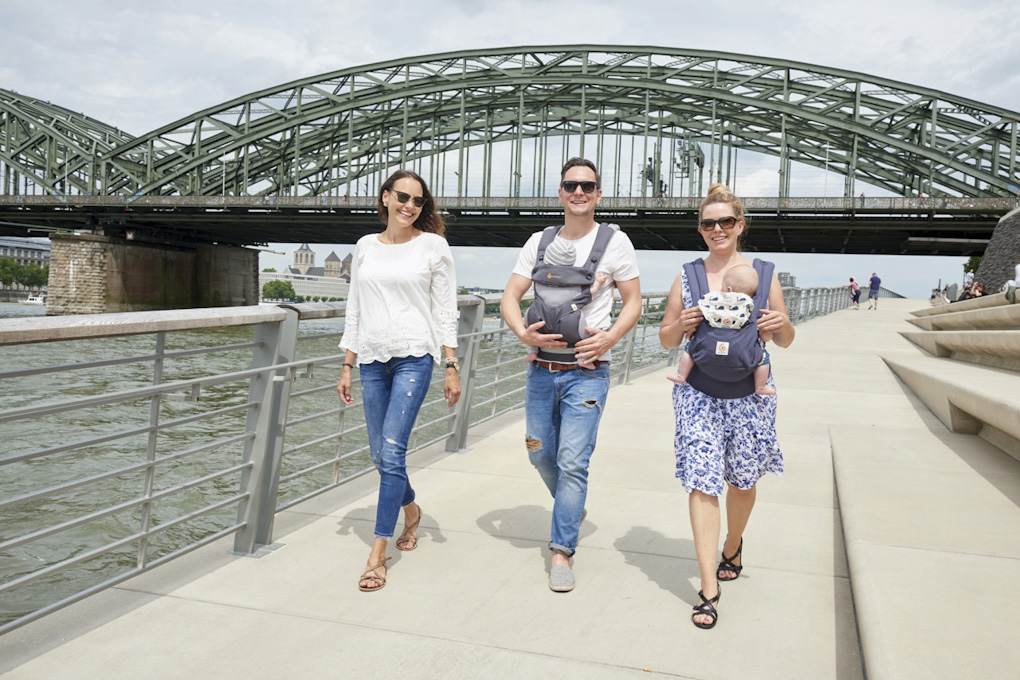 Our shoot with baby carrier
For the shoot we were in bright sunshine, as befits a Cologne guide, on the Cologne Rhein Boulevard on the way. The new staircase is not only great for long walks on the Rhine, from here you have a Waaahnsinns view of the Cologne Cathedral.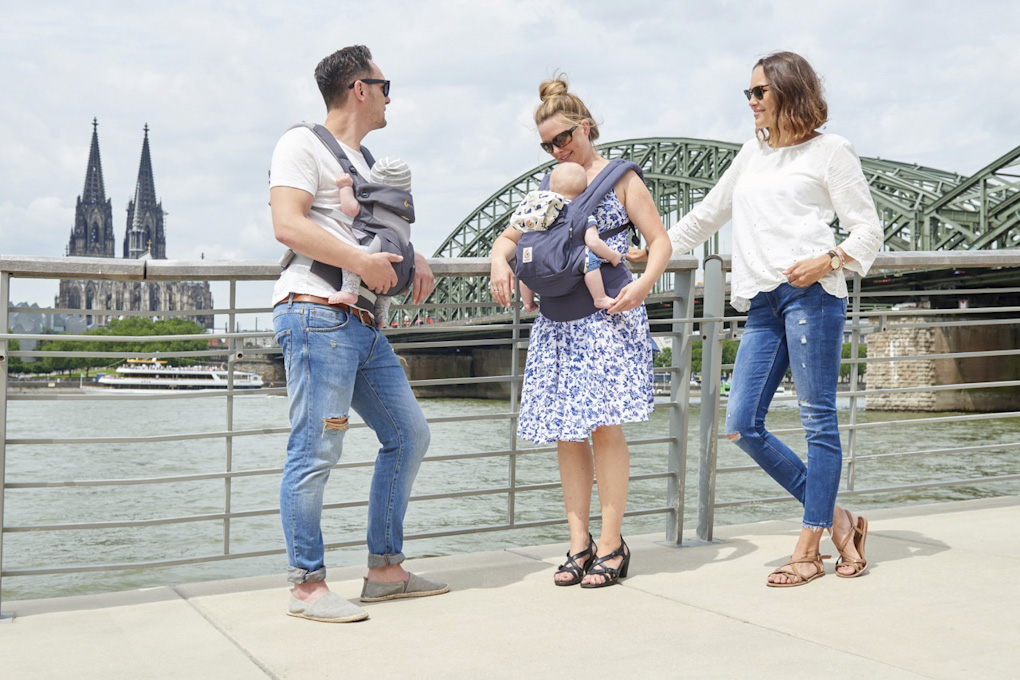 the Rhine, we went on to the beautiful children's shop PIPPA & FRITZ, where, in addition to sweet-and-sweet clothes, there are also great toys for the little ones. Afterwards we had a snack at the family cafe Miss Frida and later an ice cream at the ice cream shop. Exactly the right thing for the weather!
By the way were also Gina aka Fischoma with husband and little Leo, who came especially from Würzburg.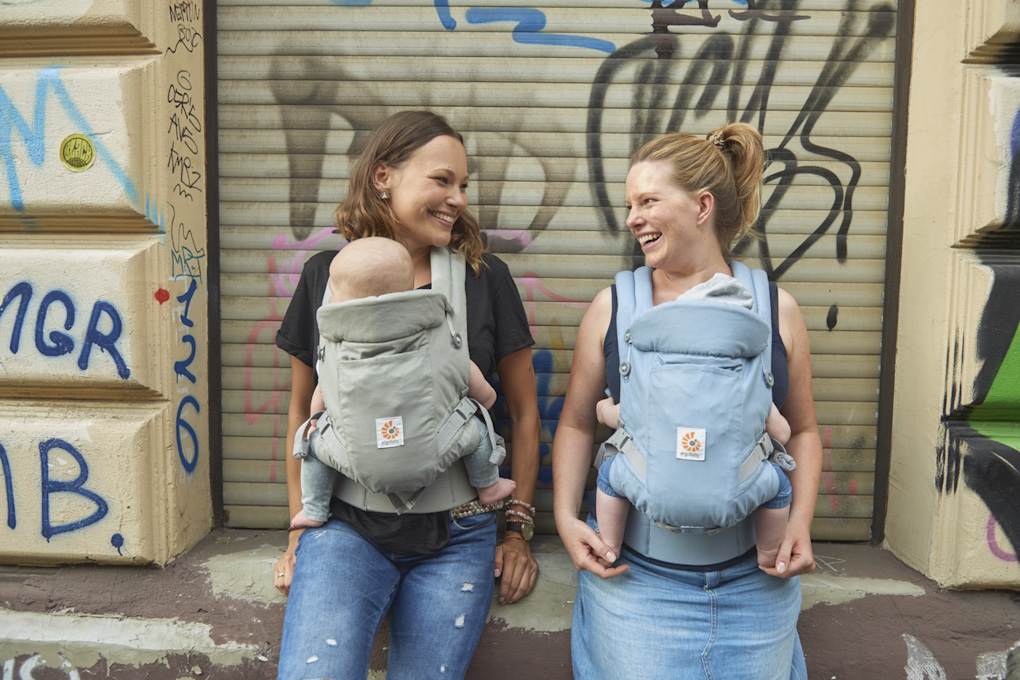 My Carrying Baby
Although we were on the road from morning to night, Tom really did fine. He just loves being carried. Even today with eight months he and I enjoy the close body contact by wearing. Although he just wants to discover the world more and more independently and crawls through the apartment, but also no explorers need a little break.And on Minimenschlein.de you can even download the family-friendly travel guide as a PDF. Convenient for traveling:)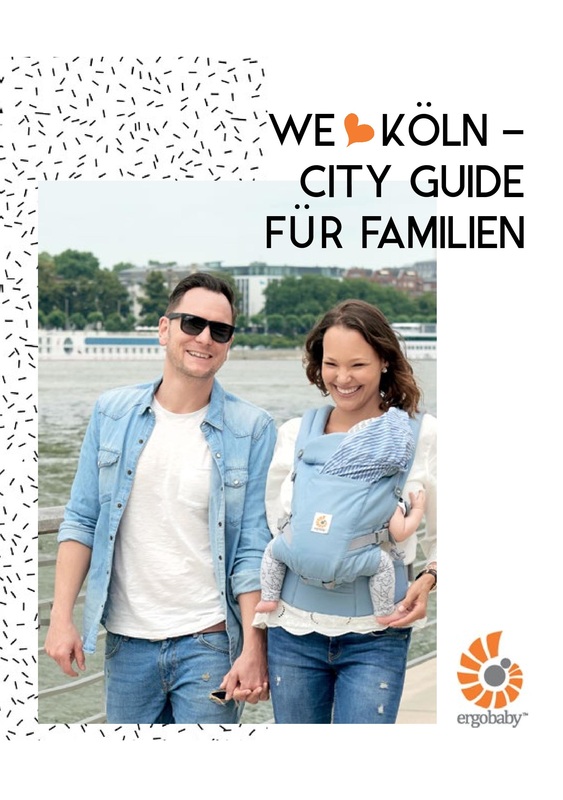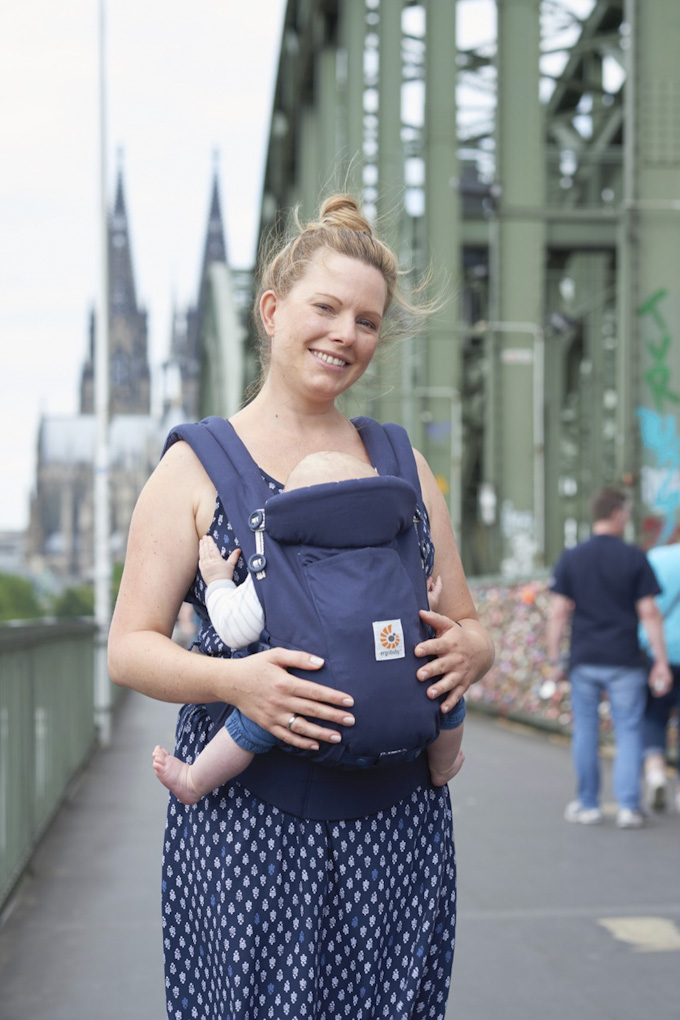 ♥ and Ergobaby Germany for being part of the new city guide. Thanks for the wonderful photos to Christoph Kassette and the easy-flocced Dutt to Franziska Sonnabend.