My burger in the Hard Rock Cafe Cologne
I'm thrilled, because at the Hard Rock Cafe Cologne, until July 31, 2016, I'll be having my own burger on the menu for a month. My own burger, my blogger burger - juhuuu!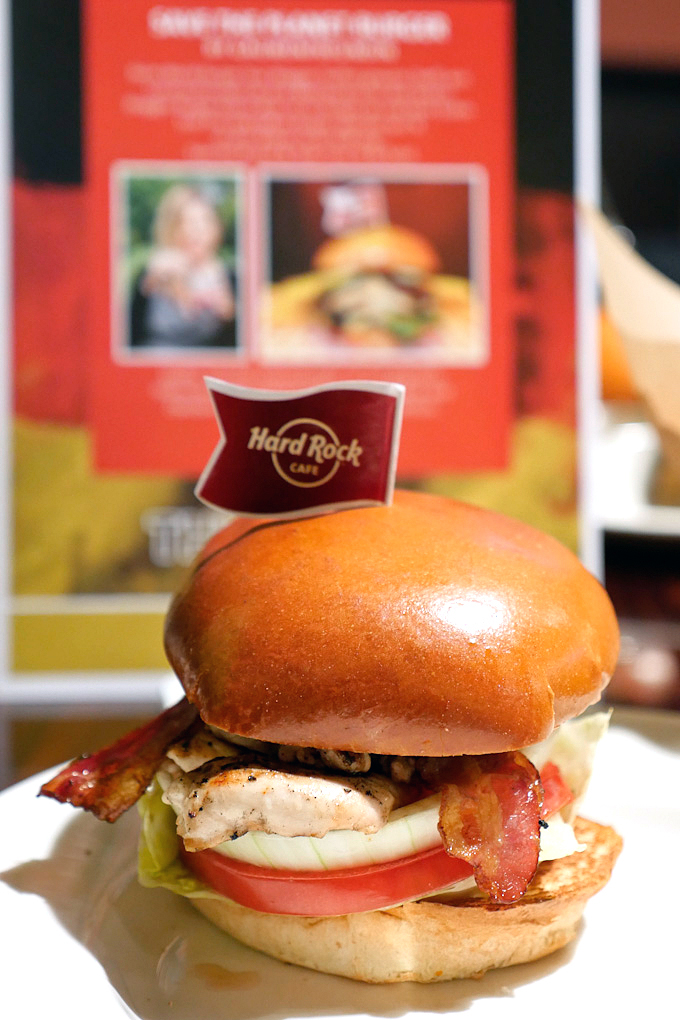 With my own burger at the Hard Rock Cafe
Last year, I was together with other bloggers (Bine of what own, Ricarda of 23QM style, Christian von Küchenjunge and Steffi of Kölnblogging) to burgertasting the invited to a new Hard Rock Café World burger. In addition to the rehearsal meal, we were allowed to create our own burgers in a workshop. This is where my Summer Cheeseburger was born, who was named winner of the winners by an internal jury. I'm so happy!
Busy is the "Summer Cheeseburger" with grilled chicken breast, cheese, crispy bacon and onion rings. I especially like the combination of chicken and bacon! And the cheese sauce also tastes delicious to the burger.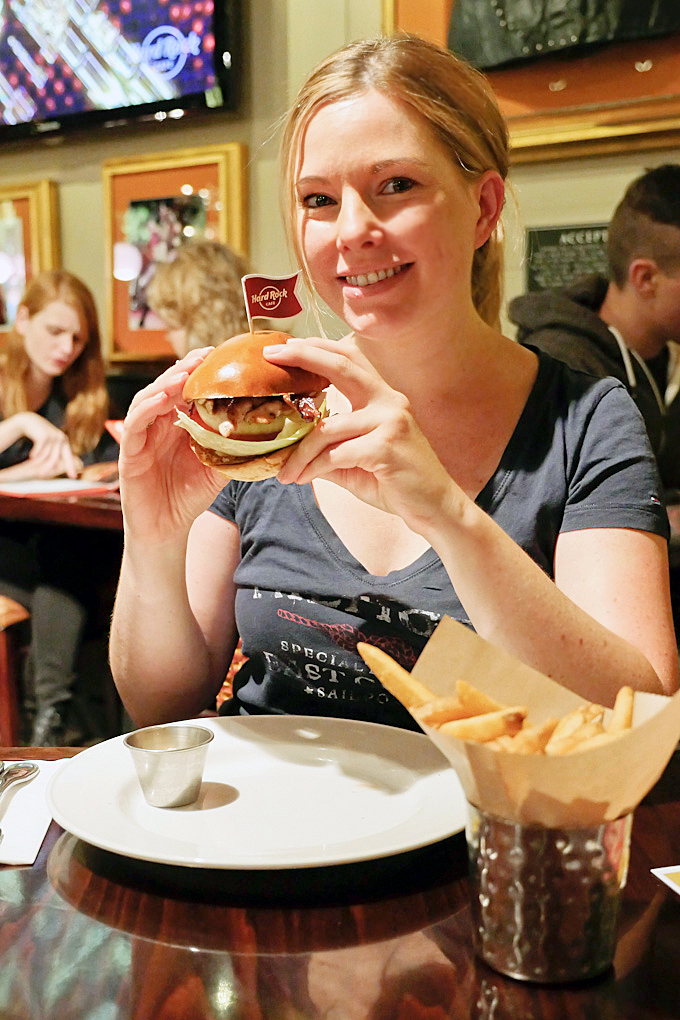 But the best is still: 1 € per sold burger will be donated to a charity of my choice. I decided for the Cologne Green Foundation, which is committed to the preservation and improvement of Cologne's green spaces. Nature is very important to me and I use the beautiful green belt every day for long walks with Tom. We are usually on the road for several hours, in the Vorgebirgspark, Volksgarten, Klettenbergpark, at the Aachener Weiher, in the city forest or in the Beethovenpark.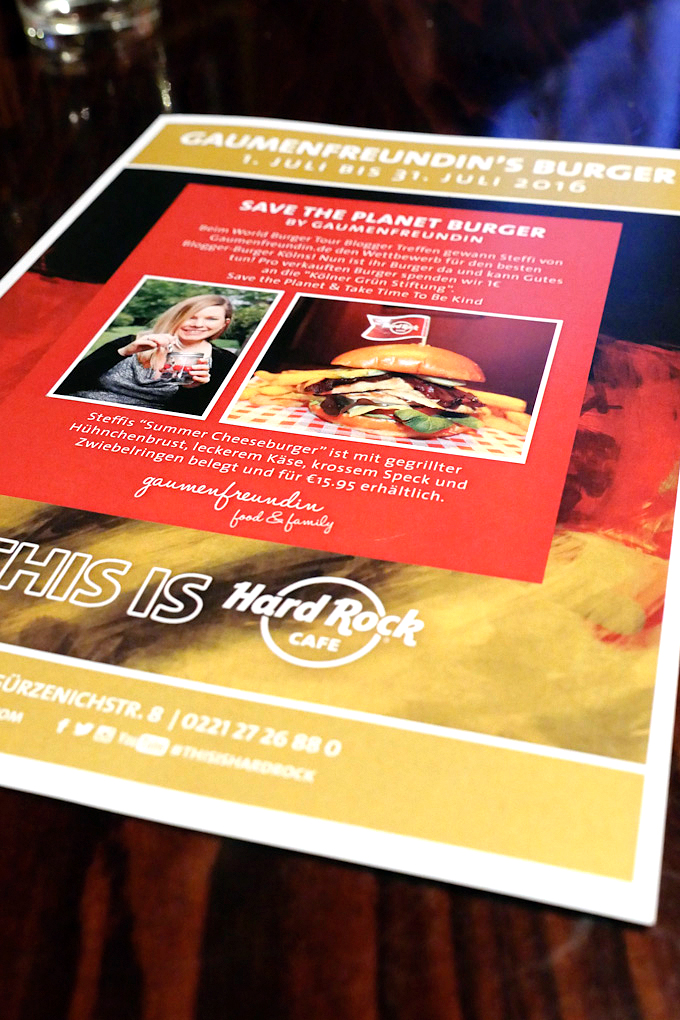 On my Facebook page there rf I give away five vouchers for the Hard Rock Cafe Cologne, all including a starter, main courses and soft drinks. Would you like to try my "Summer Cheeseburger"?